CHEX MIX
Problem: We all know that everyone throws away an entire bag of Chex Mix when he or she is "done" eating them. This poor bag is filled with our least desired pieces.
Solution: Create a line extension called Chex Mix Singles that contains only your favorite piece. Because each piece is so different, it has its own personalities. This brings the brand to life and makes it more relatable to its consumers.
Insight: People are willing to go out of their way to dig for their favorite Chex Mix piece.
Concept: Everyone has a favorite piece.
Tagline: Expect the expected.
In addition to the deliverables below, we also made a Buzzfeed quiz where you can find out which piece you are. This quiz went viral (200k+ views) in just one week. No big deal.
print
Because each piece tastes and looks different, it gets its own personalities that reflect these two qualities.
BUZZFEED QUIZ
Not sure which Chex Mix Singles piece you are (or which one you should buy)? No worries, take a Buzzfeed quiz to find out.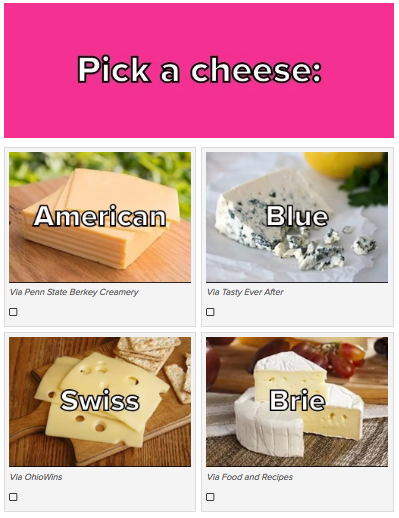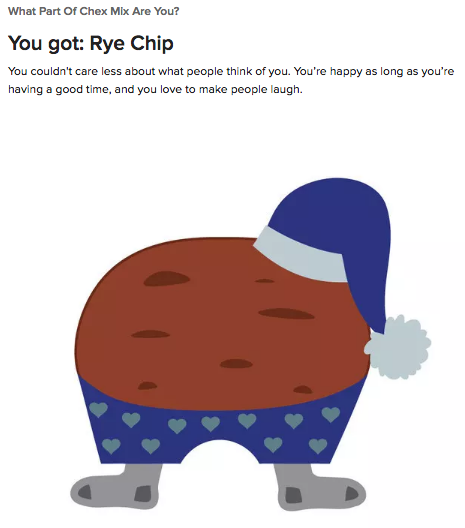 GIFs
To be used on social media platforms such as Facebook, Twitter, and Instagram.
SNAPCHAT FILTERS
Last but not least, fun Snapchat filters to bring brand awareness.